Audition Information
We audition both in New York and Indianapolis. 
GENERAL AUDITION SUBMISSIONS:
for EXPERIENCED ADULT ACTORS (age 18+)
Submissions are accepted year-round for adult actors, age 18 and over only. Both Equity and Non-Equity actors are welcome to submit. Information will be kept on file for up to 18 months. You will be contacted when an audition that is appropriate for you has been scheduled. The casting office will not confirm receipt of your materials by phone or e-mail.
We do not typically cast from video submission unless we are already familiar with the actor. Your best chance of working with us will come from meeting you in person at an audition.    
Casting Office
    Beef & Boards Dinner Theatre
    9301 Michigan Rd.
    Indianapolis, IN 46268

Customer Account
Box Office is Open Daily
10 AM - 7 PM 
Wednesday  10am - 5pm only
Monday  CLOSED
---
LOCATION
9301 Michigan  Road
Indianapolis, IN 46268
---
Show Times
Tues - Sat Evenings
Open for Buffet   5:30 pm
Curtain  8:00 pm

 Matinees
Open for Buffet   10:45 am
Curtain  1:00 pm
Sunday Evening
Open for Buffet 4:45 pm
Curtain  7:00 pm
---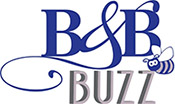 Beef & Boards E-Newsletter
Sign Up Here