• All Memberships entitle the member to 7 buy-1-get-1-free credits that may be used throughout the 2024 season. The 2-for-1 discount is restricted to one use per visit, but may be used to see the same show more than one time on different dates.
(Each new 2024 membership may be used a maximum of 7 times throughout 2024.)
• Purchase one Membership for each party of two attending.
• Purchase of one full-price admission must accompany each membership, each time the membership is used. Membership discount is not valid in combination with any other discount or promotional tickets. Other restrictions may apply.
• Seating is based solely on availability. The earlier you book your seats, the better the chances that we will be able to accommodate your seating request. While we will try to honor all requests, we cannot guarantee a specific seat location to any member.
• All Members may order their seats as far in advance as they like. Payment is required 14 days prior to the chosen date. If an order is placed less than 14 days before a performance, payment is due at the time the order is placed. If payment on advance orders is not made 14 days prior to the show date, any unpaid tickets are subject to cancellation without notice.
• Tickets are non-refundable, however members may exchange their tickets for another date by calling the box office at least 24 hours in advance of the show date. All Members will receive one complimentary exchange per show. Additional exchanges will be subject to a handling fee. The $5.o0 per ticket service charge is waived for all members.
• VIP members have the benefit of being able to request reservations for the new season as soon as they purchase a membership. You may place 2024 reservations by phone or in person beginning October 1, 2023. Prior to that date, all advance reservations must be requested by mailing in the advance date selection form or filling out the form online. (We reserve the right to limit orders to one reservation per call or visit during peak office hours.)
• All Membership tickets include dinner, tax, and the production. Gratuity and à la carte purchases are additional. As with any live theatre, the actual production, show dates and times are subject to change.Ticket holders will be notified of any changes that affect their order.

Are you a 2023 VIP Member?
* RENEW TODAY *
Login to the Members Only site
and Renew for 2024 today!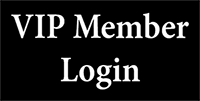 ---
Not a VIP Member?
Want to learn more?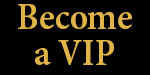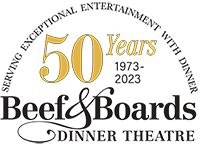 Box Office Hours

10 AM - 7 PM daily   
Wednesday - 10a-5p only
Monday - CLOSED

BOX OFFICE
317.872.9664
boxoffice@beefandboards.com
---
LOCATION
9301 Michigan  Road
Indianapolis, IN 46268
---
Show Times
Tues - Sat Evenings
Open for Buffet   5:30 pm
Curtain  8:00 pm

 Matinees
Open for Buffet   10:45 am
Curtain  1:00 pm
Sunday Evening
Open for Buffet 4:45 pm
Curtain  7:00 pm
---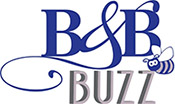 Beef & Boards E-Newsletter
Sign Up Here