How much are tickets?
Ticket pricing varies by seating section and performance.  Call the box office at 317.872.9664. or click any show for online ticketing and prices.
---
Do you have special rates for groups?
Beef & Boards offers group rates for parties of 20 or more. For more information about group pricing and perks, call Group Sales at 317.876.0503 or click HERE.
---
Where do I get my tickets?
We do not mail out tickets. Simply provide your name to the host or hostess when you arrive and you'll be shown to your table.
---
What is your dress code?
At Beef & Boards, we request a minimum dress code of business casual. Please refrain from wearing extremely casual or beach attire (tank tops, flip flops, etc.).
---
Are you handicap-accessible?
Yes! Beef & Boards accommodates wheelchairs and walkers. Please notify us of any special needs when making your reservation. We will be happy to assist you.
---
What will my view of the stage be like?
With only 6 rows, Beef & Boards is an intimate setting offering great views of the stage from all tables! Extreme side views may occasionally have partial obstructions due to the set design for certain productions. To see a representation of the view from your table, click your table on the seating chart HERE.
---
I have trouble hearing. What can I do?
Sound enhancement devices are available at the box office for our performances.
---
Can I bring my child/baby?
Because the duration of our mainstage shows averages two hours plus an intermission in addition to dinner, audience members must be a minimum of 3 years of age to attend. Any children under that age are not admitted except for our Pyramid Players Live Theatre for Kids series productions. Click HERE for details about these shows, which are designed to introduce young children to live theatre.
---
Do you offer a discount for children?
Yes. A $6 discount is available for main stage show tickets for children ages 3-15. The discount increases to $10 for our annual main stage Family Show (usually opens in May). Call the box office for details.
---
Where are you located?
Beef & Boards Dinner Theatre is conveniently located just off of Michigan Road at I-465 (Exit 27). While our address is 9301 Michigan Road, we are actually located on Wesleyan Road, one block east of Michigan Road. Turn east onto DePauw Boulevard from Michigan Road, then take your immediate left (turn north) onto Wesleyan. You'll find Beef & Boards ahead on the right.
---
Where do I park?
Beef & Boards offers ample free parking in front of the theatre. There is an adjacent lot immediately to the east for overflow parking.
---
Is there handicapped parking?
Beef & Boards offers a convenient, covered drop-off area at the front doors of the building for our handicapped guests. Drivers will find several marked handicap parking spaces upon re-entering the parking lot.
---
What time should I be at the theatre?
The buffet opens 90 minutes prior to curtain for main stage shows and remains open for one hour. (For example: For an 8 p.m. performance, the buffet opens at 6:30 p.m. and closes at 7:30 p.m.) You should plan to be at the theatre at least 30 minutes before the buffet closes.
---
How long is the show?
The length of productions varies, but typically lasts two hours plus intermission for main stage shows. Pyramid Players' Live Theatre for Kids series productions are one hour in length, as is our holiday production of Charles Dickens' A Christmas Carol.
---
Can I take pictures during the show?
The taking of photographs and the making of audio and/or visual recordings of any production at Beef & Boards Dinner Theatre is strictly prohibited by Actors Equity Association. Cell phones should be muted or turned off during performances. The use of cell phones, including texting, is also prohibited during the performance.
---
What is offered on the buffet?
Our included dinner buffet changes with each production, but always includes our signature roast beef and other meat options, as well as a fruit and salad bar and hot vegetable items. To see what's on our current show's buffet, click the "Find Out More" link for that show on our web site. Also included with the buffet is unlimited coffee, tea or lemonade.
---
Can you accommodate special dietary needs?
Because our dinner is served via a buffet to accommodate the entire audience, there are several options of meat and vegetable items offered. An allergen list is posted on the current show's page of our web site to indicate which foods contain dairy, gluten, etc. Gluten-free items are also indicated both online and in the show program. Extraordinary dietary requests will be accommodated if possible at the discretion of our Executive Chef and must be made to the chef at least 24 hours in advance.
---
Do you serve alcohol?
Beef & Boards offers two fully-stocked bars with a variety of wines, beer, and cocktails available. Ask your server for details.
---
How much should I tip?
For purposes of determining how much to tip your server, we recommend a minimum service gratuity of $3 per person for the dinner portion, plus an appropriate amount based on your bar/dessert tab. As always, any gratuity is at your discretion and should reflect the quality of service you received.
---
I lost something at Beef & Boards. How do I get it back?
Beef & Boards has a lost & found. Please call as soon as possible to inquire about your item, and be sure to provide the table number if possible. The box office staff should be able to assist you. Beef & Boards is not responsible for lost, stolen or damaged property.
---
Do you have a season membership?
Beef & Boards offers a VIP Membership that is a great way to see more shows for less money! There are several levels to choose from, each with its own perks and pricing. Select VIP Membership from the menu at the top of this site for more information.
---
Do you offer gift certificates?
Absolutely! Gift certificates are available in any amount. Order online by selecting Gifts at the top of this site or call the box office at 317.872.9664.
---
How do I audition for a show?
Submissions are accepted year-round for adult actors, age 18 and over only. Both Equity and Non-Equity actors are welcome to submit. Local auditions are held as-needed. For more information about submissions or auditions, click HERE.
---
How do I request a donation for a charity event?
Because Beef & Boards receives a tremendous amount of requests for donations, not all requests can be accommodated. For more information about how to make a request, click HERE. No phone calls or emails, please.

Customer Account
VIP MEMBER LOGIN


Our Box Office is closed
until current Indiana State & Local
Stay-At-Home Orders
have been lifted.

 



BOX OFFICE
317. 872.9664
---
LOCATION
9301 Michigan  Road
Indianapolis, IN 46268
---
Show Times
Tues - Sat Evenings
Opens   6:00 pm
Buffet    6:30 pm
Curtain  8:00 pm
Weekday Matinee
Opens   11:00 am
Buffet    11:30 am
Curtain  1:00 pm
Sunday Matinee
Opens   12:00 pm
Buffet    12:15 pm
Curtain  1:30 pm
Sunday Evening
Opens   5:00 pm
Buffet    5:30 pm
Curtain  7:00 pm
---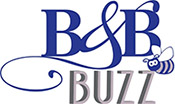 Beef & Boards E-Newsletter
Sign Up Here