All Performances of THE SOUND OF MUSIC have been postponed.
There is no show playing at this time.
* For those with tickets affected by postponed performances due to Covid-19, we thank you for your patience. 
Our Box Office supervisors are still working on taking care of all the customers affected. If you received an account credit
by email, you can reserve tickets to an upcoming show right here online with that credit information. 

What's On Stage
---
Customer Account
VIP MEMBER LOGIN


Our Box Office is now open
Box Office Hours
Monday - Friday
10am - 5pm
BOX OFFICE
317.872.9664
---
LOCATION
9301 Michigan  Road
Indianapolis, IN 46268
---
Show Times
Tues - Sat Evenings
Open   6:00 pm
Dinner    6:30 pm
Curtain  8:00 pm
Weekday Matinee
Open   11:00 am
Lunch    11:30 am
Curtain  1:00 pm
Sunday Matinee
Open   12:00 pm
Lunch    12:15 pm
Curtain  1:30 pm
Sunday Evening
Open   5:00 pm
Dinner   5:30 pm
Curtain  7:00 pm
---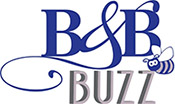 Beef & Boards E-Newsletter
Sign Up Here