WE ARE UNABLE TO CONSIDER ANY DONATION REQUESTS AT THIS TIME.
This webpage will be updated once we are accepting donation requests again.
We appreciate your understanding, and your interest in Beef & Boards Dinner Theatre.

Donation Request Guidelines



Beef & Boards Dinner Theatre supports numerous nonprofit organizations annually by donating ticket vouchers to assist fundraisers. Organizations must meet the following guidelines to be considered. 

Donation Guidelines
Donation requests for charitable events to support nonprofit organizations in the state of Indiana will be considered. 
Out-of-state requests cannot be fulfilled.
Fundraisers to benefit an individual or families are not generally honored.
All donation requests must be submitted in writing on organization letterhead. 
Submit your request by mail to:

Beef & Boards Dinner Theatre
Attn: Donation Request
9301 Michigan Rd. 
Indianapolis, IN 46268
No requests will be accepted by phone, by email, by fax, or in person at this theatre.
Requests should include the name of the nonprofit organization, date of the fundraiser, the purpose and beneficiary of the fundraiser, contact name and information, and an address to which the donations should be sent. Incomplete requests cannot be fulfilled.
Requests should be submitted at least 8 weeks in advance of your event. 
The donation will be mailed to the requested address.
One request per organization will be considered per calendar year.
All requests are evaluated on an individual basis.
Submitting a request does not guarantee a donation. Please do not call or email the theatre to follow up on a request you have submitted. Due to the sheer volume of requests we receive, we are unable to send a personal response to every submission. Thank you for understanding that if we donated to your organization or event in the last 2 years, we will try to honor other requests first, so that we process all requests as fairly as possible.
Customer Account
Box Office Hours
Tue - Sun  10 AM - 7 PM
*Wed. close at 5pm
Monday CLOSED
BOX OFFICE
317.872.9664
---
LOCATION
9301 Michigan  Road
Indianapolis, IN 46268
---
Show Times
Tues - Sat Evenings
Open   6:00 pm
Dinner    6:30 pm
Curtain  8:00 pm
Weekday Matinee
Open   11:00 am
Lunch    11:30 am
Curtain  1:00 pm
Sunday Matinee
Open   12:00 pm
Lunch    12:15 pm
Curtain  1:30 pm
Sunday Evening
Open   5:00 pm
Dinner   5:30 pm
Curtain  7:00 pm
---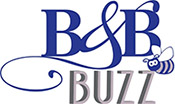 Beef & Boards E-Newsletter
Sign Up Here