The Sound of Music
May 14 - July 3
This beloved Rodgers & Hammerstein musical is based on the true story of Maria, a high-spirited novice nun, who is sent to be the governess for the seven children of Captain Georg Von Trapp. The famous score includes "My Favorite Things," "The Hill are Alive," "Do-Re-Mi," "Climb Every Mountain," and the title tune. 
This production is Beef & Boards' 2020 Family Show, featuring a $10 discount off tickets for all kids ages 3 - 15. Children under age 3 not admitted to this show. Not all shows may be suitable for all ages.
Rated G

The Sound of Music is sponsored by: 

Tickets 
VIP Member LOGIN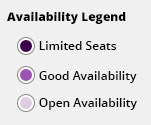 Please add only one performance date to each order. 
---

Customer Account
The Box Office is closed
through April 6th. We will 
re-open on April 7th at 10 AM. 

BOX OFFICE
317. 872.9664
---
LOCATION
9301 Michigan  Road
Indianapolis, IN 46268
---
Show Times
Tues - Sat Evenings
Opens   6:00 pm
Buffet    6:30 pm
Curtain  8:00 pm
Weekday Matinee
Opens   11:00 am
Buffet    11:30 am
Curtain  1:00 pm
Sunday Matinee
Opens   12:00 pm
Buffet    12:15 pm
Curtain  1:30 pm
Sunday Evening
Opens   5:00 pm
Buffet    5:30 pm
Curtain  7:00 pm
---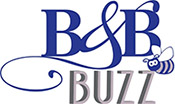 Beef & Boards E-Newsletter
Sign Up Here