A Christmas Carol
December 5 - 21, 2020 (selected dates)
9 performances only!
From the pages of Dickens comes this delightful musical adaptation of the holiday classic with traditional carols. Experience the transformation of the miserly Scrooge into someone who understands the true meaning of kindness and love, accomplished with the help of three spirits from the past, present, and future.

This one-hour show is performed without intermission and includes a buffet lunch or dinner prior to all performances.
Rated PG

EVENING SHOWS on Mondays Only
Dec. 7, 14 & 21

MATINEE SHOWS 
Dec. 5, 8, 11, 15, 18, 21

TICKET PRICES
$40.00 (section 1)
$36.00 (section 2)
$30.00 (section 3)

All ticket prices are per person and include buffet dinner and show. Tax is included in price.
A $3.50 per ticket processing fee will be assessed on all tickets purchased by non-members.
Additional charges apply for tables for 2 and box seats for 2
A discount of $3 off per ticket is available to children ages 3-15.
Children under age 3 cannot be admitted to this show.
Not all shows may be suitable for all ages.
Tickets 
---
Please add only one performance date per order.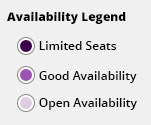 ---

Customer Account
The Box Office is closed
through April 6th. We will 
re-open on April 7th at 10 AM. 

BOX OFFICE
317. 872.9664
---
LOCATION
9301 Michigan  Road
Indianapolis, IN 46268
---
Show Times
Tues - Sat Evenings
Opens   6:00 pm
Buffet    6:30 pm
Curtain  8:00 pm
Weekday Matinee
Opens   11:00 am
Buffet    11:30 am
Curtain  1:00 pm
Sunday Matinee
Opens   12:00 pm
Buffet    12:15 pm
Curtain  1:30 pm
Sunday Evening
Opens   5:00 pm
Buffet    5:30 pm
Curtain  7:00 pm
---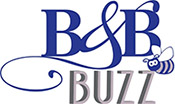 Beef & Boards E-Newsletter
Sign Up Here