UPDATED 3.20.20

An update to our valued guests,

We hope you and your family are safe and healthy at this uncertain time.

We are letting everyone know the box office is closed from Saturday, March 21, through Sunday, April 5. We will reopen on Monday, April 6.

This additional measure is in response to the recommendations of the Centers for Disease Control and the state of Indiana to temporarily maintain social distancing and isolation as much as possible. The health and safety of our staff and you, our guests, is our greatest priority.

We appreciate your patience, and will continue to operate in a limited capacity remotely during this time.

We look forward to seeing you when we open The Sound of Music as scheduled on May 14. Tickets to this production and our future shows will remain available online. If you need to reach someone during this time, please email boxoffice@beefandboards.com.

We appreciate your continued understanding and support.

In the meantime, we ask that you continue to do all you can to protect yourself and your family.


The Beef & Boards Dinner Theatre Family



FAQs:

What should I do if I have tickets for a now-cancelled performance of Saturday Night Fever or An American in Paris?
The box office will begin contacting customers with tickets to the cancelled performances of Saturday Night Fever and An American in Paris.
- 2020 VIP Members who had paid reservations during this time will have their payment applied to their next scheduled reservation. Members who have paid, but not scheduled a reservation beyond An American in Paris, will have their VIP payment applied to a gift certificate which will be emailed to the address we have on file.*
- If you are not a 2020 VIP Member, but have a paid reservation during this time, your balance will be applied to a gift certificate that will be emailed to the address we have on file.* This gift certificate will be able to be used for any future production at Beef & Boards.
*If we do not have an email address on file for you, please contact the box office (see below).
 
Can I contact the box office?
Our box office is closed through April 6. After that time, we will have a small staff working to exchange tickets. They can be reached at 317.872.9664 during regular weekday business hours, although some hours may vary. You can also email the box office at boxoffice@beefandboards.com – just reference your ticket order number and leave a good phone number to reach you.
 
Will An American in Paris be rescheduled?
We plan to present An American in Paris at a later date.
 
Could more performances be cancelled?
Beef & Boards management is monitoring the situation and we will follow recommendations from the Centers for Disease Control and the Indiana Department of Health. We will send out additional updates as necessary.
 
How can I help?
Take care of yourselves and your family, stay healthy, and then come visit us when we reopen! Buy tickets or gift certificates during the break. There are a lot of people out of work during this difficult time. The greatest gift would be for full houses to greet our staff, and the cast and crew of The Sound of Music when we reopen in May!

Customer Account
The Box Office is closed
through April 6th. We will 
re-open on April 7th at 10 AM. 

BOX OFFICE
317. 872.9664
---
LOCATION
9301 Michigan  Road
Indianapolis, IN 46268
---
Show Times
Tues - Sat Evenings
Opens   6:00 pm
Buffet    6:30 pm
Curtain  8:00 pm
Weekday Matinee
Opens   11:00 am
Buffet    11:30 am
Curtain  1:00 pm
Sunday Matinee
Opens   12:00 pm
Buffet    12:15 pm
Curtain  1:30 pm
Sunday Evening
Opens   5:00 pm
Buffet    5:30 pm
Curtain  7:00 pm
---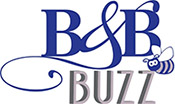 Beef & Boards E-Newsletter
Sign Up Here