UPDATED 5.20.20

An update to our valued guests,

We've always thought of you as family, and we're doing everything we can to protect you like family, too. We are taking this situation seriously, and following the guidelines outlined by the Indiana State Department of Health.

Our box office is now open during the limited hours of 10 a.m. to 5 p.m. Monday through Friday. To reach our box office, call 317.872.9664.

Our production of The Sound of Music, originally scheduled from May 14 through July 3, 2020, has been postponed. Information about this show, including the new dates, can be found here . If you had reservations during the original dates of The Sound of Music, please click here.

Our Live Theatre for Kids production of Disney's Aladdin Jr. has also been postponed until October. If you had a reservation during the original dates in July and August, please click here .

The next production we present will be Beehive: The '60s Musical. Details on this production can be found here .

We have made several adjustments to keep everyone as safe as possible when we reopen.
What's changed
Smaller audiences: We are temporarily reducing the house size to a maximum of 250 guests.
Seated distancing: With the temporary reduction in audience size, we will be adjusting the spacing of our guests to provide greater distance between parties.
Table Service: For the near future, the use of our buffets be discontinued. Our traditional buffet fare will be plated and served by our wait staff, who will be wearing protective gear.
Sanitizing stations: Stations with hand sanitizer will be available immediately upon entering the theatre.
Breathe easier: We have installed UV lighting inside our air handlers to kill any viruses in the air.
Surface Sanitizing: We will continue ongoing sanitizing of door handles, chairs, tables, handrails, and other frequently touched surfaces. We are also using a virus vaporizing service regularly throughout the entire building, to kill viruses on all surfaces.
Restrooms: We are also increasing the frequency of daily restroom cleaning and sanitizing, including prior to intermission and the end of each performance.
Gift Shop: For the immediate future, our gift shop will remain closed.
Air Filtration : We are filtering the air inside the theatre with an industrial HEPA filter between shows.
Plexiglas protection: We will provide a Plexiglas shield between guests and our box office employees.
Healthy habits: We will continue to monitor the health of our staff to ensure anyone with symptoms is not coming to work. We ask that our guests also remain diligent in self-care, including hand washing and monitoring their health.
While some of these precautions were in place before we had to close, rest assured we are continuing to add layers of safeguards to do all we can to protect the health and safety of our guests, staff, and performers.

What you can do: We encourage all our guests to maintain safe distancing of six feet from each other, wash hands frequently, and wear a mask.


The Beef & Boards Dinner Theatre Family

 
Customer Account
VIP MEMBER LOGIN


Our Box Office is now open
Box Office Hours
Monday - Friday
10am - 5pm
BOX OFFICE
317.872.9664
---
LOCATION
9301 Michigan  Road
Indianapolis, IN 46268
---
Show Times
Tues - Sat Evenings
Open   6:00 pm
Dinner    6:30 pm
Curtain  8:00 pm
Weekday Matinee
Open   11:00 am
Lunch    11:30 am
Curtain  1:00 pm
Sunday Matinee
Open   12:00 pm
Lunch    12:15 pm
Curtain  1:30 pm
Sunday Evening
Open   5:00 pm
Dinner   5:30 pm
Curtain  7:00 pm
---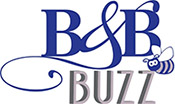 Beef & Boards E-Newsletter
Sign Up Here