Temporary Intermission
We are still on a temporary intermission due to Covid-19 trends and current restrictions. 
We miss seeing you, and look forward to entertaining you again soon
Our reopening date is currently May 4, 2021.

All current 2020 VIP memberships will be valid in 2021.  Current members
will be contacted with more details soon

If you have a question during our temporary closure, please contact us at
boxoffice@beefandboards.com .
What's On Stage
Masks Required:
Indianapolis city officials have mandated that masks are required in all indoor spaces where the public gathers effective July 9, 2020. We are required by law to abide by this order, and anyone who is not wearing a mask cannot be admitted into the theatre.  All Beef & Boards staff are required to wear masks at all times. Guests may remove their masks only while dining.
Customer Account
VIP MEMBER LOGIN

Box Office Hours

The Box Office is currently closed. 
BOX OFFICE
317.872.9664
---
LOCATION
9301 Michigan  Road
Indianapolis, IN 46268
---
Show Times
Tues - Sat Evenings
Open   6:00 pm
Dinner    6:30 pm
Curtain  8:00 pm
Weekday Matinee
Open   11:00 am
Lunch    11:30 am
Curtain  1:00 pm
Sunday Matinee
Open   12:00 pm
Lunch    12:15 pm
Curtain  1:30 pm
Sunday Evening
Open   5:00 pm
Dinner   5:30 pm
Curtain  7:00 pm
---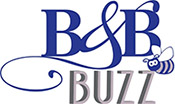 Beef & Boards E-Newsletter
Sign Up Here