Find out when more seats open up!
Click HERE to add your name to a list to find out when
more seats become available for upcoming performances.

Masks Required:
In compliance with our contract with Actors Equity Association, the Union for Professional Actors,
Beef & Boards Dinner Theatre will continue to require masks or face coverings now through at least August 15, 2021. 
All Beef & Boards staff are required to wear masks at all times. Guests may remove their masks only while dining.
What's On Stage
Customer Account
Box Office Hours
Tue - Sun  10 AM - 7 PM
*Wed. close at 5pm
Monday CLOSED
BOX OFFICE
317.872.9664
---
LOCATION
9301 Michigan  Road
Indianapolis, IN 46268
---
Show Times
Tues - Sat Evenings
Open   6:00 pm
Dinner    6:30 pm
Curtain  8:00 pm
Weekday Matinee
Open   11:00 am
Lunch    11:30 am
Curtain  1:00 pm
Sunday Matinee
Open   12:00 pm
Lunch    12:15 pm
Curtain  1:30 pm
Sunday Evening
Open   5:00 pm
Dinner   5:30 pm
Curtain  7:00 pm
---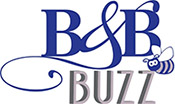 Beef & Boards E-Newsletter
Sign Up Here